If you already know everything about Angkor Wat and/or you are thinking about doing something different while in Siem Reap, Cambodia – I got you covered.
Although the temples throughout Siem Reap are a must-see and extremely spectacular, there's so much more to the culturally-rich Cambodian city that is often forgotten about! When I visited Cambodia, I was a bit "temple-fed-up" and I wanted to experience other things besides Angkor Wat.
If you feel the same or if you've seen the temples already, here are the best things to do in Siem Reap besides temples.
Tour the Lotus Farm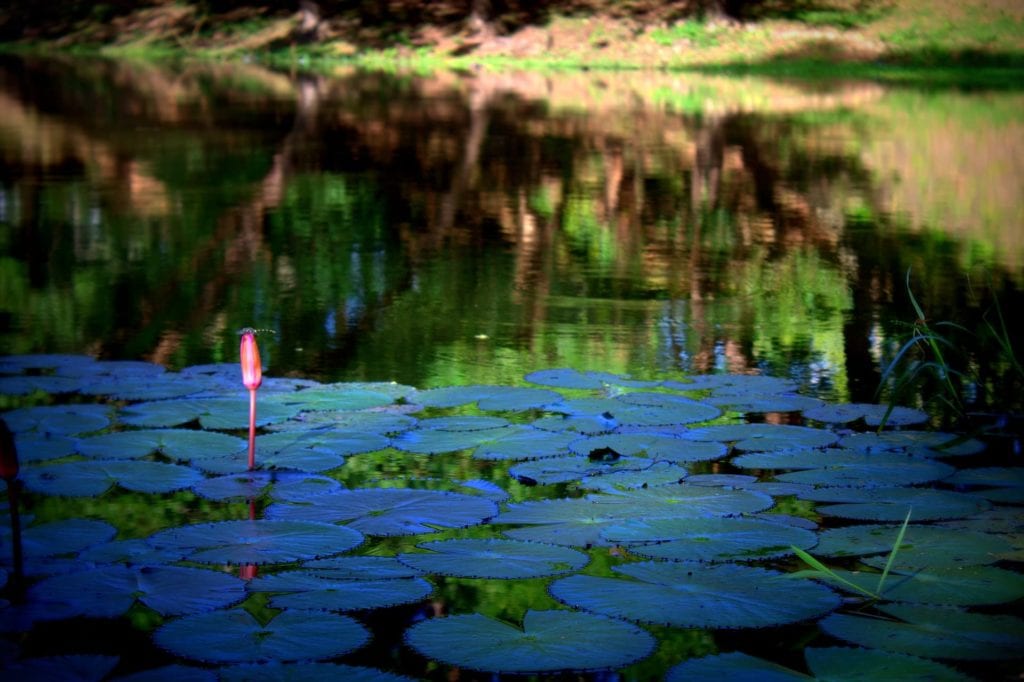 Take a tour explaining the production process that results in the rare, luxurious fabric made from the lotus flower. Aside from the incredibly unique views of the green and pink flowers, learn about the fabric that plays a large role in the national eco-friendly clothing movement.
Price: $2 entry fee

How to get there: Take a tuk-tuk from the city
Party on Pub Street
Just as the name suggests, this street is lined with pubs, bars, and clubs that are alive and thriving until the sun rises, every-single-night! The neon lights hanging above you mixed with the diversity of people selling a diversity of exotic street foods, including fried scorpion, makes for an unforgettable experience that is sure to leave you with amazing memories (or a lack thereof).
---
Planning your upcoming adventures? Travel by bus! (It's cheap!)
---
Shop the Old Market, "Psah Chas"
This market, directly in the centre of town, was the original market for any and all goods, there long before other markets started popping up. In the centre of this historic market is the food area – stop by for a vast array of Cambodian delights!
Spend the Evening at a Night Market
If you're an adventurous spirit looking for unusual fried creatures and bugs to try, the Angkor Night Market is the place to go. If you're looking for an intriguing variety of handcrafted goods, different kinds of artwork, and souvenirs to bring home, head to the Art Night Market, a newer market located opposite the Old Market.
Take a Day Trip to a Floating Village
---
Did you know? You could get an extra Airbnb discount using this link! If you already have an account, you can create a new one. Thank me later!
---
Floating villages are known as the best way to get a look into the authentic, local life of Cambodians. If this intrigues you, take a day trip to one of the few floating markets near Siem Reap. Of the two closest villages, Kompong Phlouk is known to be very authentic but you get a shorter boat ride for the same price ($20), while Kompong Khleang is less touristy and is known as the most authentic and beautiful floating village.
Go on a Food(ie) Tour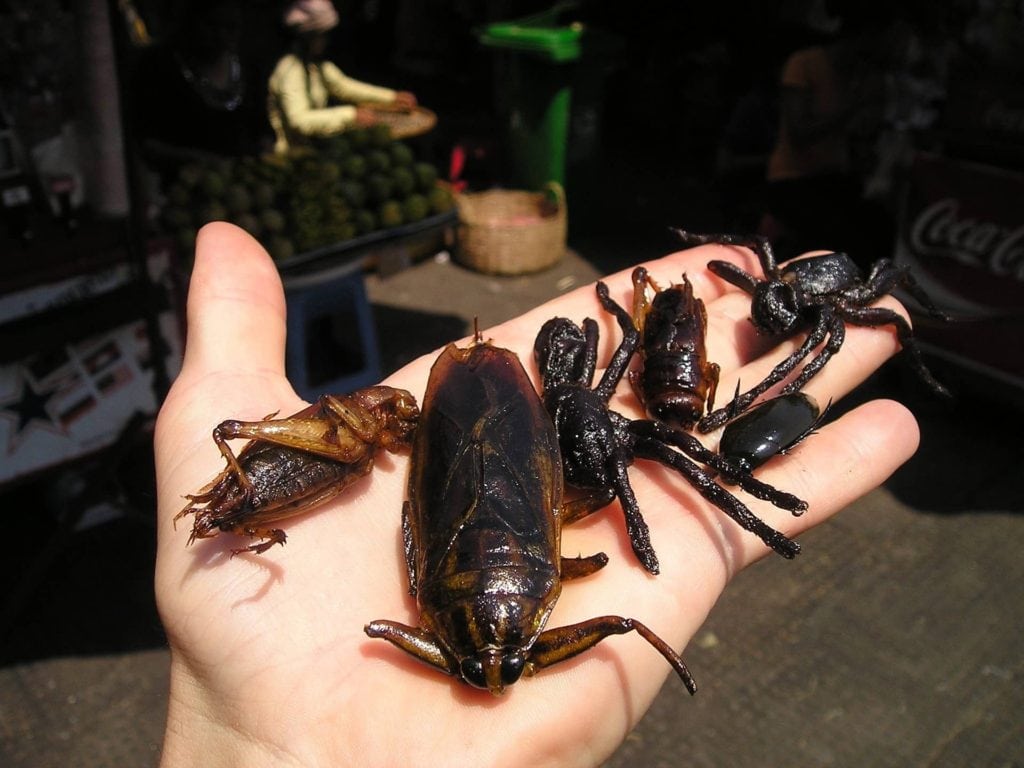 An awesome way to gain an understanding of the local culture, cuisine, and way of life, all from a local tour guide. Some food tours are offered on Vespas, and some include the opportunity to cook a meal at your local tour guide's home – both experiences you cannot refuse!
Price: $20-$72 tours (depending on what tour)
Visit a Museum or Two
Get your fix of history and a deeper understanding of the culturally and historically rich country of Cambodia at the War Museum and Landmine Museum.
Price: $5 entry fee for each museum
Explore The National Museum of Cambodia
Whether you stop by for the beautiful architecture, ancient artifacts, or the peaceful courtyard in the centre of the museum, a trip here won't disappoint.
Price: $10 entry per person
Go to the Circus
Have you ever been to a circus before? I remembered going to a circus in Cambodia and it was a fun experience. It's a great way to encourage an NGO while you're visiting the country.
Price: Start at $18 per person
How Many Days Should You Spend in Siem Reap?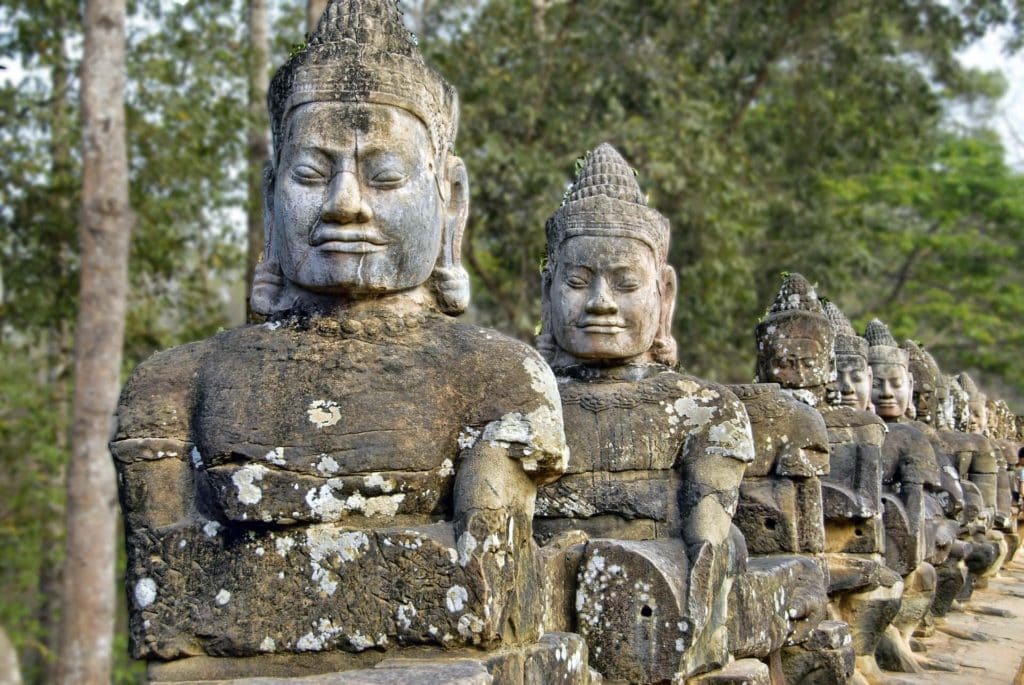 If you count one day to visit Angkor Wat, then you'll need an extra 1 or 2 day to enjoy the surroundings and the fun things to do in Siem Reap. I reckon 2 to 3 days should be enough to make the most of the city. Although, if you love history, you might want to stick around longer and take your time around the multiple temples.
Planning Your Trip to Cambodia?
With so many amazing things to see and do in Cambodia (and Siem Reap), a small group tour is the best way to see it all. It's affordable, fun, fully planned and organized, and an amazing way to meet life-long friends on the Cambodian adventure of a lifetime.
If you'd rather plan your Cambodian adventure on your own, you can book your bus tickets via 12GO and some fun activities here. Although you should keep in mind that night bus journeys come with a risk – I got money stolen when I was traveling on my own in Cambodia. Thankfully, I was traveling with a small group for the rest of my time in Cambodia – which was smooth and easy!
Have you got your travel medical insurance sorted? Check out the options on

SafetyWing

and

World Nomads

!
You may also like:
Get your monthly (and funny) dose of adventures! Subscribe now! #YesPlease
Are you enjoying this website? If your answer is yes, you should use my affiliate links to book your accommodation for your next adventure: Booking.com, Agoda and Hostelworld!

Disclaimer: This post may include affiliate links. Happy travels!